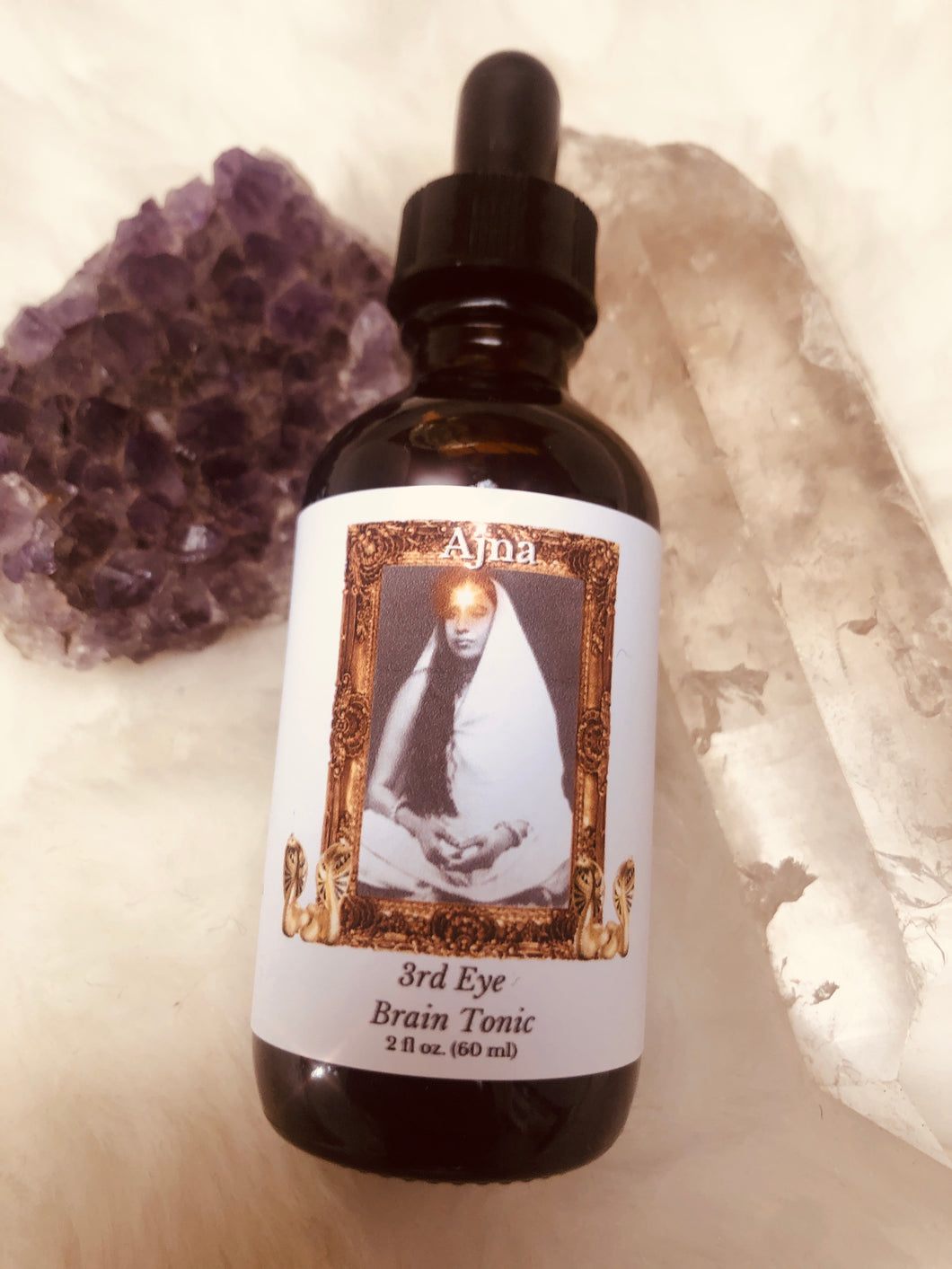 Ajna 3rd Eye Brain Tonic
Regular price $33.00 Sale
Ajna 3rd Eye Brain Tonic was created to help sharpen the mind by protecting cells and increasing neurotransmitters associated with learning and memory. Regular use may help improve brain function, mood, memory, circulation, clarity, cognitive function, creative thought, concentration, energy and promote normal levels of mental alertness as well as enhance the experience of meditation. 
It is a rejuvenating nervine and adaptogenic helping to balance the nervous system, reduce anxiety and assist the body with resisting stressors. Herbs used in this formula have also been shown in studies to improve Alzheimer's disease and ADHD.
 
2 fl.oz (60 ml) Hydro-alcohol extract
 Ingredients: (Organic) Bacopa monnieri, Ginkgo biloba, Centella asiatica, Panax Ginseng, Ocimum sanctu, Love & Spiritual Intention.
Suggested Use: Shake well. Add 1 full squeeze of the the dropper bulb to 2 oz of water or juice, 1-3 times daily as needed.  Best taken between meals. 
These statements have not been evaluated by the Food and Drug Administration. This product is not intended to diagnose, treat, cure, or prevent any disease.
Not to be used during pregnancy or lactation. Not to be used by children. If you have a medical condition or take pharmaceutical drugs, please consult with your physician before use.