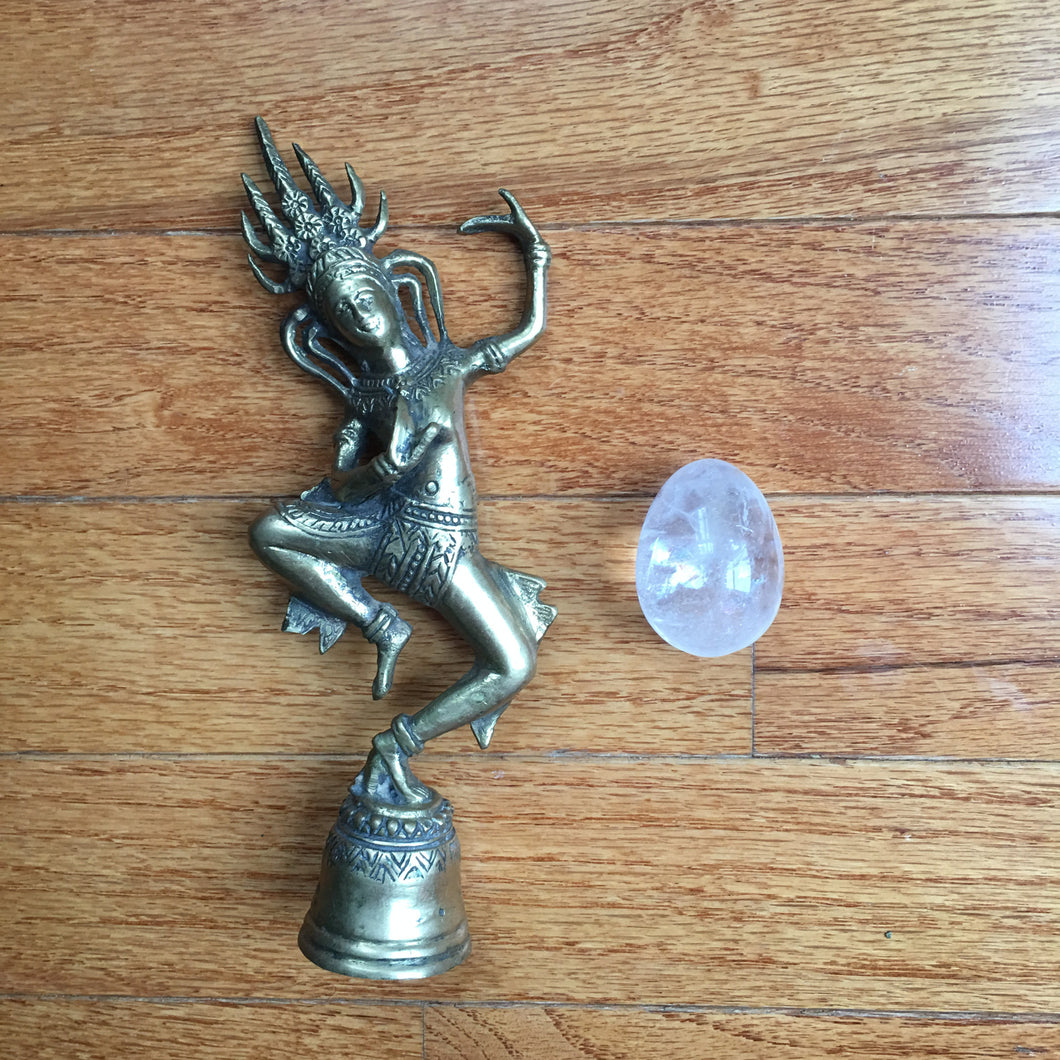 Clear Quartz Yoni Eggs - GIA Certified - Medium Drilled (Plus FREE Digital Use Care & Use Guide)
Regular price $35.00 Sale
Yoni Eggs are beautiful semiprecious stones carved into an egg shape and polished to be worked with inside the Yoni (vagina).
Over the last 5,000 years women have been practicing with stone eggs. Empresses and concubines of the Royal Palace of China used eggs carved out of jade to access sexual power, awaken sensuality and maintain amazing health into their old age. This ancient secret practice was only available to members of the royal family, and to select Taoist practitioners until recently. 
"Yoni" is a Sanskrit word for the vagina which means "sacred space."
Benefits: 
Increase libido and awaken your sensuality
Increase natural lubrication, even after menopause balancing estrogen levels
Help with infertility issues
Strengthen the pelvic floor
Easier childbirth with less tearing of the tissue
Increase intimacy
Reduces PMS, menstrual cramps and the duration of your menses
Improve overall health and well-being
Practicing with a Yoni Egg awakens the tissues, organs, and muscles while promoting new nerve growth and increasing overall sensitivity.
Drilled eggs are able to be used with string for additional exercises/practices. We recommend using unflavored, I waxed, plain dental floss for stringing the egg.
*** SHIPPING: ALL PRODUCTS REQUIRE 3-5 BUSINESS DAYS FOR PROCESSING BEFORE SHIPPING OUT. IF ORDERING BACKORDERED PRODUCTS ALONG WITH IN STOCK PRODUCTS, ALL PRODUCTS WILL SHIP TOGETHER WHEN BACKORDERED PRODUCT IS IN STOCK. IF YOU WOULD LIKE YOUR IN-STOCK PRODUCT SHIPPED SOONER, PLEASE PLACE SEPARATE ORDERS FOR IN STOCK AND BACK ORDERED PRODUCTS. 
ALL SALES FINAL. NO REFUNDS OR EXCHANGES